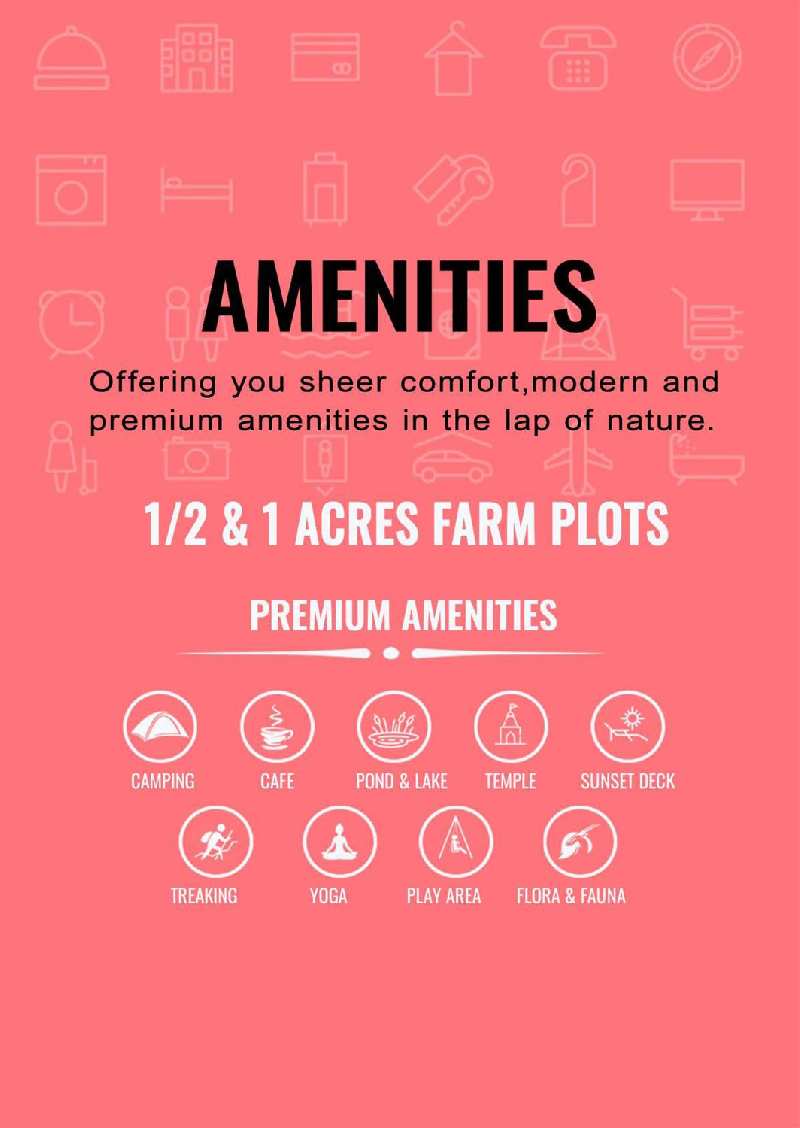 There are many things you need to know about buying a farmhouse in India if you're thinking about getting one for nice, unhurried vacations with your family.
What Is A Farmhouse?
Urban real estate investors and homeowners have recently been very hyped about farmhouses. Urbanites are increasingly buying a place to themselves where they can unwind and recharge, away from the bustle of the city.
A farmhouse is what, then? Usually used for residential purposes, a farmhouse is a building situated in a rural area surrounded by vegetation.
How Do Farmhouses Function?
Every farmhouse or country house in India has a rustic charm in the midst of nature, ranging from traditional to modern dwellings. It serves as a second home as well as a great investment in real estate. It is due to its enormous potential for appreciation.
Additionally, if you require cash, you are allowed to sell a portion of your land. You can manage your asset easily thanks to this flexibility. You also have the option of selling it when higher returns on investment are available.
Before Purchasing a Farmhouse: Things to Think About
There are a few crucial factors to take into account if you have made the decision to purchase a farmhouse in India. If taken care of in advance, the following requirements are crucial. This will guarantee that your investment was a good one.
When Buying Any Kind Of Land, Having A Title Deed Is Essential
Make sure there are no ambiguous deeds so that you have uncontested, legal possession of the land or property. To find out if there is a lien on the land you are buying, get the names of all the owners. A copy of the title document should be obtained, and if necessary, legal counsel should be sought.
Release Certificate
If the property you are purchasing is being sold again, request a release certificate from the bank. The closing of any real estate loan will be ensured by this document. The land will be free of any outstanding legal debt, according to the Encumbrance Certificate.
In order to avoid future problems, it is also necessary to have all required documentation in order. It includes government permissions, property tax receipts, land-use conversion documents.
Renovation Required
Make sure to analyse the farmhouse in detail and determine whether all of your needs can be met. The farmhouse renovation will be a burden for you in the future if the property lacks space and ventilation. It should have a parking area, a shed, additional rooms for caretakers, etc.
Permission for Land Use
Affirm that you have authorization to continue building on the land you purchased based on your preferences and requirements. On top of that, make sure you have the proper permission if you want to raise cattle on your farmland.
Conclusion
It can be hard to find a farmhouse in a quiet area, with all the amenities close by and at a reasonable price. A farm house for sale in Hosur is among the best if you want to purchase a farmhouse as a second residence. In rural provinces, farmhouses are typically dispersed over a sizable amount of land and tucked away within a farm or groomed garden.