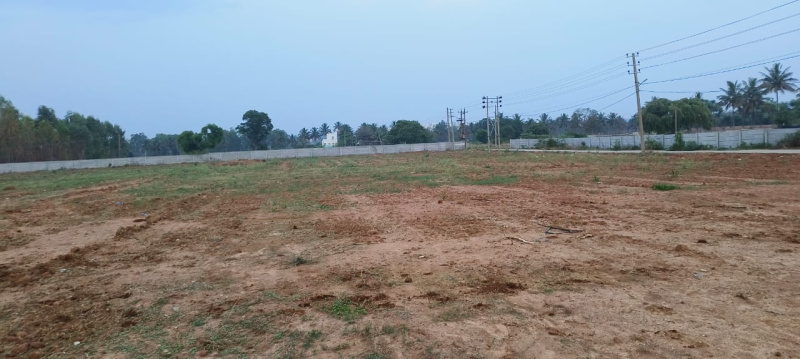 Anekal, a neighbourhood in Bangalore's south, has become a popular location for real estate investments. It offers a prime location, fantastic connections, and lots of room for expansion. There is Property for Sale in Anekal Bangalore that may accommodate different budgets and tastes. Let's examine the thriving Anekal real estate sector, emphasising its main benefits and attractions.


Prime Location and Connectivity:
Due to its convenient position on the Bangalore-Hosur Highway, Anekal is becoming more and more well-liked among investors and homeowners. The area is a great choice because it is close to IT centres like Electronic City and Sarjapur.


It is especially useful for businesspeople looking for practical commute solutions. Anekal also has smooth access to significant transportation networks. This improves accessibility further and includes the NICE Road, Bannerghatta Road, and Outer Ring Road.


Affordable Housing Options:
The availability of reasonably priced home alternatives is one of the prominent features of Anekal real estate for sale. Apartments, villas, and plots are just a few of the residential properties available in the area. This accommodates a range of customer preferences. First-time homeowners and investors have a great chance with these houses. especially those who want affordable choices without sacrificing quality.


Amenities and Infrastructure:
Anekal has a well-developed infrastructure and a wide range of facilities. Because of this, prospective homebuyers find it to be a desirable location. The area has an advanced social infrastructure. This includes prestigious hospitals, shopping malls, and entertainment venues as well as educational and medical facilities. Residents may live comfortably and conveniently as a result.


Upcoming Development Projects:
Anekal's real estate market is undergoing considerable change as a result of multiple impending construction projects. These initiatives are meant to improve the infrastructure even further while giving locals new chances. The future of real estate in Anekal is bright with planned commercial and residential areas. It's an intriguing investment possibility because of this.


Thriving Job Market:
Due to Anekal's close proximity to important employment centres, the local labour market is flourishing. Numerous global firms have been drawn to the area's industrial and IT park locations. As a result, there is a significant demand for homes. Because of this need and the area's affordability, Anekal attracts professionals looking for a healthy work-life balance.


Natural Beauty and Green Spaces:
Anekal is endowed with stunning natural scenery and tranquil green areas in addition to its metropolitan advantages. Landscapes that are very green surround the area. Residents may relax and reenergize in this pleasant setting. Anekal is more alluring overall as a place to live due to its natural beauty.


Investment Potential:
Anekal real estate for sale provides fantastic investment opportunities. The area is a desirable alternative for investors looking for long-term appreciation due to its fast growth and inexpensive housing options. Additionally, the expanding employment market and rising demand for rental units provide stable rental revenue for property owners.


Anekal provides a wide variety of Property for Sale in Anekal Bangalore that fit a range of budgets and tastes. There are forthcoming construction projects, inexpensive housing alternatives, great connectivity, and a strategic position.


Both investors and home buyers have great opportunities in Anekal. The flourishing employment market, stunning scenery, and strong infrastructure of the area all contribute to its allure. Property investment in this thriving area delivers a gratifying and enjoyable experience for all stakeholders as Anekal continues to develop.